Travel
Travel App Visited Compiles Over 1.66 Million Users' Data to Determine the Most Famous Greek and Roman Destinations
TORONTO, May 30, 2023 (Newswire.com) - The travel app Visited by Arriving In High Heels Corporation has released a list of the top 10 Greek and Roman ruins to visit. The data is based on over 1.7 million users who have marked which ancient sites they have been to. 
Visited, available on iOS or Android, allows users to mark off where they've been and plan dream getaways based on travel lists, experiences, personalized travel map and inspirational photos. Picking a travel destination just got a lot easier with the Visited app.
According to Visited, the most popular Greek and Roman ruins around the globe are found mostly in Rome, Athens and area. "While it is not surprising that the top list includes sites in Rome and Athens, what was interesting that Bath, England made it to the top 10 list of most visited Greek/Roman ruins, and that Turkey's Ephesus did not," explained the founder of the popular travel app, Anna Kayfitz. 
The Coliseum is the top ancient ruin to visit. The Coliseum is the largest ancient amphitheater ever built and was the site of Rome's famed gladiator matches.
Pantheon is a former Roman temple and one of the best-preserved Roman ruins. The site in Rome is the second most visited ruin to visit.
The Acropolis of Athens is an ancient hilltop citadel that includes the Parthenon. 
Castel San Angelo also known as the Mausoleum of Hadrian was once the tallest building in Rome and is now a historic museum.
Arch of Titus is the fifth most visited destination on the list. The honorific arch in Rome was built in the 1st century AD.
The Forum of Caesar was built by the Roman leader Julius Caesar in Rome in 46 BC.
Ancient Agora of Athens is an ancient Greek agora - or gathering place - located northwest of the Acropolis.
Forum of Trajan was the last of the Imperial fora - or public meeting places - to be constructed in ancient Rome.
Bath is a site with ancient Roman baths located in Bath, England. 
Palatine Hill and Stadium is an open-air museum and the centermost hill of the 7 hills of Rome.
To browse more top travel lists, see the most popular destinations, and create a personalized travel map, users can download Visited on iOS or Android.
Get the full Visited 2022 travel report for more travel stats with the most visited destinations based on U.S. and international travelers. To learn more about the Visited Map App, visit https://visitedapp.com. 
About Arriving In High Heels Corporation
Arriving In High Heels Corporation is a mobile app company with apps including Pay Off Debt, X-Walk, and Visited, their most popular app.
Contact Information:
Anna Kayfitz
CEO
[email protected]
Original Source:
Top 10 Most Popular Greek & Roman Ruins According to Visited
New dedicated facility for design and manufacturing of electric vehicle components positions firm for growth alongside truck and bus OEMs.
MONTREAL, May 30, 2023 (Newswire.com) - The electric vehicle (EV) sector's exponential growth continued in the first half of 2022, with a 62% increase in global sales over the same period in 2021. Market expert McKinsey & Co. predicts EVs will dominate the truck market by 2035. Anticipating these trends, Promark Electronics, in 2015, created its ProEV™ division, which has made recent investments in technology, enhanced systems, and talent to position itself as a leading interconnect solutions supplier to commercial EV manufacturers. In 2021, Promark Electronics was acquired by Electrical Components International, a global wire harness engineering and manufacturing business, to position itself as the leader in commercial vehicle electrification. 
"Promark was already a well-established supplier of electronic components for the aerospace and defense industry and realized that the industry's need for top-quality, safety-critical parts aligned well with the EV sector," said Jarred Knecht, president of the ProEV™ and Promark divisions. 
"We did our research and realized that we wanted to be in vehicle electrification, the single largest change in propulsion systems in 100 years, the biggest change in our lifetimes. You just can't ignore this market," Knecht said. 
In August, ProEV™ opened the largest dedicated EV electrification facility in North America, the culmination of years of investing in manufacturing and quality-control technology and engineering, design, and technician professionals.  
"We don't have difficulty attracting people to join our team," Knecht said. "As soon as we tell them we're working on the next generation of transportation, the mission, and the sector that we're serving, it's a self-fulfilling process. Everyone wants to be a part of it." 
Knecht says ProEV™ is positioned for the industry's future growth. The commercial EV market is poised for tremendous growth. "The transition to ZE vehicles will disrupt the entire truck value chain and its players," states the McKinsey September 2022 report. By 2024, OEMS will have 70 models of EV trucks on the market, and by 2035, the consulting firm said, the majority of new trucks sold in the United States, European Union and China will be electric.  
Market intelligence and advisory firm Mordor Intelligence reported that the commercial EV market, valued at $67.51 billion in 2021, is projected to reach $258.78 billion by 2027. One driver in the United States is new regulatory requirements. While most commercial trucks, vans, and buses on the roads today are diesel-fueled vehicles, proposed legislation, like the Safer Affordable Fuel-Efficient (SAFE) vehicles rule, may mandate OEMs to manufacture a certain number of zero-emission vehicles. 
Those trends have Knecht forecasting a strong market for ProEV™'s new facility and expanded workforce. "OEMs are ready to build vehicles, designs are strong, and the value proposition for transitioning to an EV fleet is compelling," he said. "We are excited to support this once-in-a-lifetime change in transportation in North America." 
Please visit https://proelectricvehicle.com/ to learn more.  
About ProEV™ 
ProEV™, a division of Electrical Components International (ECI), www.ecintl.com, is a center of excellence for electric vehicles within ECI. The company serves global electric vehicle players in the development and manufacture of their vehicle platforms. Founded in 1953, Electrical Components International is one of the world's leading suppliers of electrical distribution systems, control box assemblies, and other critical engineered components for diverse markets. With 25,000 employees and 40 manufacturing locations worldwide, ECI creates smart, connected, and electrified solutions that enable the most advanced technologies to solve the most complex challenges. To learn more about ProEV™, visit https://proelectricvehicle.com. 
Contact Information:
Maria Penaloza
Press Contact
[email protected]
Original Source:
ProEV's Investments Pay Off as Commercial EV Sector Grows
U.S. News
Serving Clients since 1982 Fraser Allport - 41 Years of Excellence. Fraser Allport, Fiduciary : Proud of his...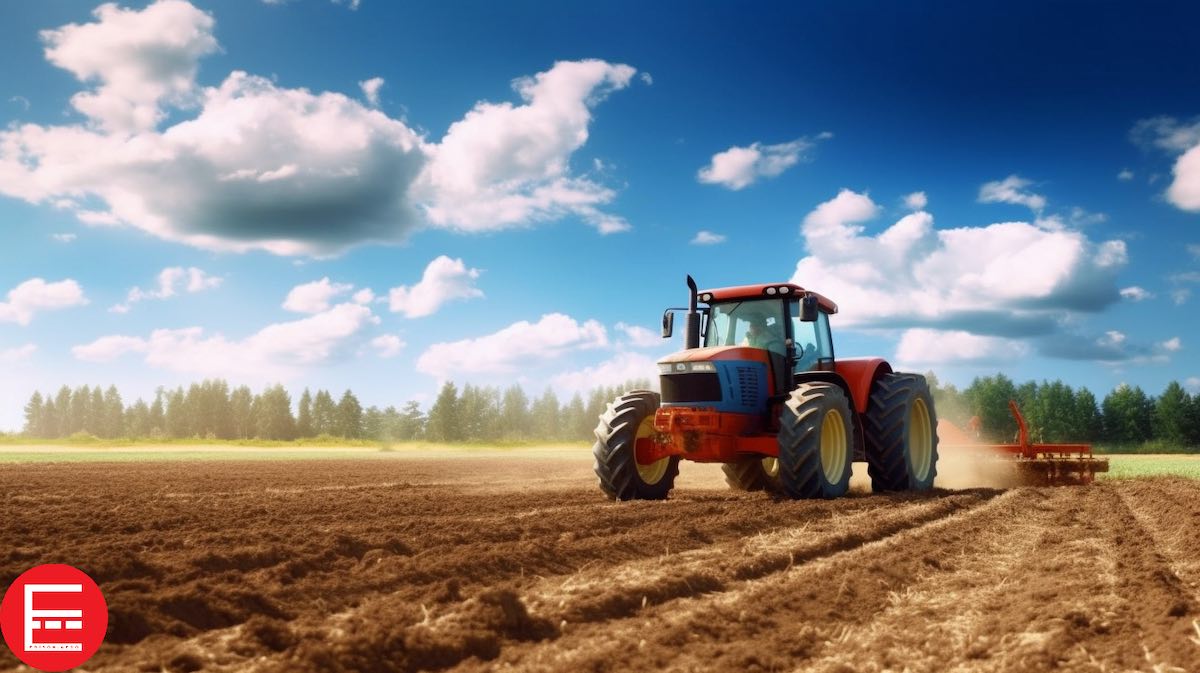 The Social Benefits of Sustainable Agriculture: A Key Element in the Pursuit of Sustainability Given the current global challenges of food security, environmental degradation, and climate change, agricultural sustainability has emerged as a vital topic of conversation. Sustainable agriculture practices have the potential to enhance the efficiency and robustness of agricultural systems while simultaneously preserving […]
LATEST ARTICLES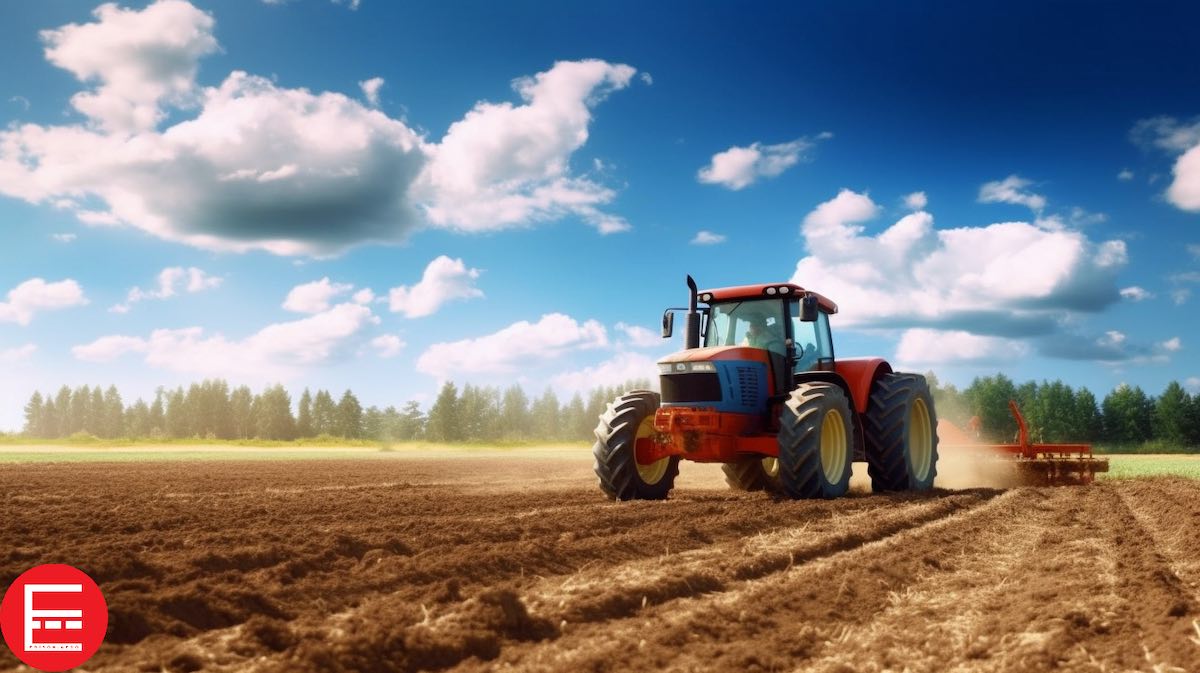 The Social Benefits of Sustainable Agriculture: A Key Element in the Pursuit of Sustainability Given the current global challenges of food security, environmental degradation, and climate change, agricultural sustainability has emerged as a vital topic of conversation. Sustainable agriculture practices have the potential to enhance the efficiency and robustness of agricultural systems while simultaneously preserving […]