Travel
The dedicated team at Freebie Rush delivers daily deals and giveaways from some of the globe's most renowned brands, attracting holiday gift-givers and everyday savvy shoppers alike.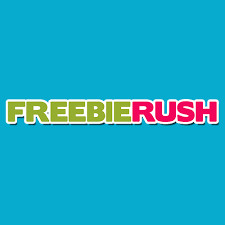 Freebie Rush
Freebie Rush company logo.
NEW YORK, November 30, 2023 (Newswire.com) - In a world where the thrill of scoring great deals is unmatched, Freebie Rush has emerged as a beacon for savvy shoppers and deal hunters. The regularly updated website features a constantly evolving selection of deals and giveaways from some of the nation's leading brands, making it a great resource for online shoppers at any time of the year. The holiday season, however, presents visitors to Freebie Rush with an especially plentiful treasure trove of exciting ideas, allowing gift givers to find that perfect something without breaking the bank.
Freebie Rush boasts an impressive array of promotional deals and giveaways, and visitors to the site can expect to find a diverse range of items, from household essentials and beauty products to power tools and men's and women's athleisure wear. By catering to a wide, diverse audience, Freebie Rush has become not just a one-stop shop for those looking for great deals and giveaways on their favorite products, but also a place for people to discover new likes and preferences, be it a new skincare product, a helpful gadget, or a unique home decoration that finally ties the living room together.
The secret behind Freebie Rush's ability to offer such a vast array of giveaways lies in the Freebie Rush team's commitment to scouring the internet to find all the latest deals from leading brand names. This includes such renowned and diverse brands as Amazon, Gucci, Domino's, DeWalt, Huggies, Gillete, and Target, to name just a few.
Of course, the question that everyone asks is, how exactly does Freebie Rush provide such amazing deals? The answer lies in the power of promotional marketing. Companies are always eager to introduce their products to a wider audience, and giveaways are a fantastic way for them to do so. The team at Freebie Rush independently verifies the giveaways and keeps the website constantly updated with all the best samples, freebies, and other offers that are made available to consumers each and every day.
For visitors to Freebie Rush, be it for themselves or as a holiday gift, getting their hands on these deals is as simple as a few clicks. All they have to do is browse through their listings, find offers that intrigue them, and follow the straightforward instructions for each giveaway. It really is that simple. And for those deal hunters who don't want to miss out on a single opportunity, Freebie Rush also offers a newsletter delivered each and every morning featuring up to 10 new deals a day.
About Freebie Rush: The mission at Freebie Rush is simple: to share the best free samples and promotional giveaways from top companies. They focus on genuine, exclusive freebies that are independently verified, steering clear of the spam and third-party sharing that often accompanies freebie sites. With up to 350 deals across various categories at any one time, plus a newsletter delivering 10 fresh deals every day, there's little doubt that they deliver on their commitment to consumers, going so far as to offer a "tips and hints" page to help visitors maximize their freebie hunting experience.
Interested readers can visit the Freebie Rush website and sign up for their newsletter at www. freebierush.com.
Contact Information:
Contact Freebie Rush
[email protected]
914-358-9077
Original Source:
Freebie Rush Connects Consumers with the Latest Deals and Giveaways from the Nation's Top Brands
SCOTTSDALE, Ariz., November 27, 2023 (Newswire.com) - Zoma Sleep is on a mission to provide sleep and performance enhancing solutions for active individuals. In fact, it's a favorite among pro athletes and this year, Zoma's Cyber Monday mattress sales are available so everyone can also sleep like a champion. 
Zoma's 2023 Cyber Monday deals include:
$150 off on mattresses
20% off on pillows
30% off on adjustable beds
Up to 50% off their newest adjustable bed bundle
To reach peak performance, professional athletes turn to Zoma on-season and off-seaon. Baseball player Bradley Gonzales explains, "My recovery score has been through the roof! It's been crucial to recover at night, and I'm very fortunate to have this Zoma mattress." Another baseball pro, Jahmai Jones, sleeps on the Zoma Hybrid and confirms, "I wake up every day feeling refreshed and ready to perform my best." 
Former collegiate athlete Justin Floyd relieved his lower back pain with his very own Zoma Hybrid. He shares, "I went with a hybrid mattress from Zoma because of its adaptive and responsive properties."
Zoma's Cyber Monday mattress sale gives shoppers an opportunity to revamp the way they sleep at an affordable price. 
Contact Information:
James Nguyen
Sleep Expert
[email protected]
888-400-8856
Original Source:
Zoma Sleep's Cyber Monday Sale 2023: Transformative Sleep Deals for Peak Performance
U.S. News
Embrace Thanksgiving meals giveaway co-sponsor Steven G prepares food for distribution. On duty police officers enjoy Embrace...
Human Design Human Design Meditation LAKE ELMO, MN, UNITED STATES, November 21, 2023 /EINPresswire.com/ -- In an unprecedented...
LATEST ARTICLES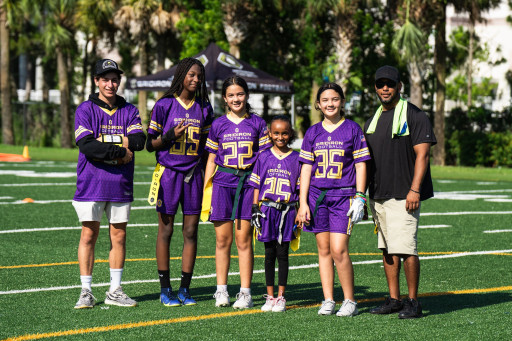 Flag Football Players After a Game Hosted by Gridiron Football
Gridiron Football fosters girls' participation in flag football through league play, training camps and tournaments.
DALLAS, November 30, 2023 (Newswire.com) - Gridiron Football is hosting the first-ever girls flag football coaches conference and showcase tournament in Arizona on Jan. 6, 2024. Gridiron is teaming up with Vanita Krouch, 2023 Quarterback for the U.S. Women's National Flag Team and Offensive Coordinator for the 2023 NFL Pro Bowl, for this event.
This program is part of a larger initiative by Gridiron to foster girls' participation in flag football through league play, training camps and tournaments.
"Sports play a crucial role in our kids' development, both on and off the field," shares Scott Dillon, CEO of Gridiron Football. "As a father of four (including three daughters), I've seen it firsthand. But unlike their male counterparts, girls haven't had the same access or support when it comes to football. Until now. We're thrilled to help change that, joining arms with trailblazers like Vanita Krouch and young female athletes and their coaches in Arizona."
The day's program begins with a conference for local high school flag football coaches and athletic directors. They'll hear from global sports figures including Vanita Krouch, participate in roundtable discussions, and receive practical support for growing their girls flag football programs.
Following this, Gridiron is hosting a training camp for local elementary and middle school-aged girls featuring interactive skills stations. Open to all experience levels, it offers a fun, safe environment for young girls to experience flag football, some for the first time.
The day culminates with a showcase tournament featuring six high school girls flag football teams, representing some of the best athletes in the state. Playing under the lights, each team will have a chance to compete in the first annual "Arizona Showcase" championship.
"I'm excited to be a part of this event with Gridiron Football," remarks Vanita Krouch, "and share my story and football journey in hopes of inspiring other young girls to follow their dreams."
This event takes place alongside Gridiron's national tournament series, G Series. It's the first and only tournament to include co-ed and girls-only youth flag football and 7v7 football teams, with regional stops leading up to a National Championship at The Star, World Headquarters of the Dallas Cowboys.
For more information, visit gridironfb.com.
About Gridiron Football
Gridiron Football is a national leader in youth flag football and 7v7 football. Gridiron brings together professionally trained coaches, officials and league organizers to provide an unrivaled football experience for boys and girls, ages 4-17. From recreational to highly competitive, Gridiron's nationally recognized leagues, camps and tournaments help all young athletes develop on and off the field. To learn more, visit GridironFB.com. Follow us on Facebook @GridironFB and Instagram @PlayGridironFB.
Contact Information:
Kara Soule
[email protected]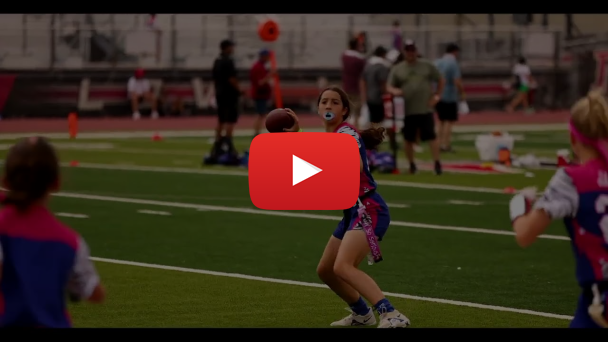 Related Files
Grow Her Game with Gridiron Football.png
Original Source:
Gridiron Football Hosts First-Ever Girls Flag Football Coaches Conference and Showcase With Vanita Krouch