Poster THE SISTERS KARRAS
Film director Micah Stathis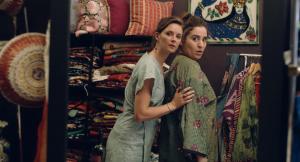 Scene from THE SISTERS KARRAS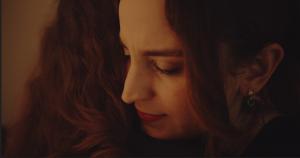 Scene2 from THE SISTERS KARRAS
The Sisters Karras by Greek American filmmaker Micah Stathis
You'll still love your family at the end."
— Micah Stathis, filmmaker
NEW YORK, NEW YORK, UNITED STATES, May 8, 2023/EINPresswire.com/ — The NYC Independent Film Festival offers great new releases in narrative storytelling. At the 15th edition one of those central focus points is 'THE SISTERS KARRAS' by Micah Stathis.
'THE SISTERS KARRAS' is a story about the things that matter: Family, legacy, success, and textiles. Yes, textiles. They say there's nothing as important as family. But people say all sorts of things. It is also about the need to make something of yourself. Sometimes these things overlap. sometimes they are traveling in opposite directions.
In this film, two estranged half-sisters form a complicated bond as they work together to retrieve their rare and precious inheritance of their father. They never really knew him. And now they have to get to know each other.
The key question of 'THE SISTERS KARRAS' is: Is family the most important thing? And if yes, how important? You'll still love your family at the end. Maybe even a little more.
Micah Stathis was born in the Midwest and raised in Greece, in Ano Glyfada just outside of Athens. He spent three years serving in the US Army, being deployed in combat in Ramadi, Iraq. He is a decorated veteran. 'THE SISTERS KARRAS' is Micah's first feature film.
'THE SISTERS KARRAS' at NYCindieFF: Thursday June 8, 2023 – at 8.15 pm – Theater 2 at the Producer's Club.
The NYC Independent Film Festival in New York focuses on independent filmmakers who do not have the support of major film companies, but often have to write, produce, finance and make their own film projects individually. To support those makers, the NYC Independent Film Festival is the platform to present their films for a week – from 4 to 11 June 2023 at the Producer's Club in New York, West 44th and 9th.
Dennis Cieri
NYC Independent Film Festival
+1 917-797-0816
email us here
Visit us on social media:
Facebook
Twitter
Instagram
YouTube


Originally published at https://www.einpresswire.com/article/632155106/new-releases-at-nyc-independent-film-festival