Mike Honeycutt from Honeycutt Southern – Photo taken from their hit single, 'Southern Comfort'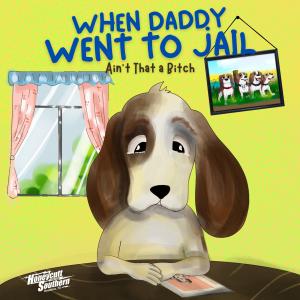 'Ain't That a Bitch' let's you know that some days are bad, but it could always get worse!
As Honeycutt Southern's fan base grows, new single sheds light on Mike Honeycutt's childhood – explains work ethic listened to
HOUSTON, TX, UNITED STATES, April 4, 2023/EINPresswire.com/ — Honeycutt Southern, the hard rock band from Houston, Texas, is set to release their sixth single, Ain't That a Bitch, on April 14th. The single follows the success of their last release, Rev Me Up, which was released last month.
Ain't That a Bitch is a hard-hitting, no-nonsense rock song that takes listeners on a journey through frontman and lead singer Mike Honeycutt's childhood on the run with a parent wanted by the law. The song is an emotional and powerful anthem that speaks to the struggles of growing up in a chaotic environment.
Honeycutt Southern has been making waves in the music scene since their formation in 2021. Their unique sound and powerful lyrics have earned them a loyal fan base and critical acclaim.
The band is excited to share their new single with the world and looks forward to seeing how it resonates with their fans. Ain't That a Bitch will be available on all major streaming platforms on April 14th.
Bradley Clark
MTZ Consulting & Talent
email us here
Visit us on social media:
Facebook
YouTube
Other
Rev Me Up


Originally published at https://www.einpresswire.com/article/625907475/honeycutt-southern-to-release-sixth-single