Top waste management company is striking out the competition with its front load and roll-off dumpster rentals
BATON ROUGE, La., May 8, 2023 (Newswire.com) - TR Waste Solutions is excited to launch a campaign with LSU baseball pitcher Riley Cooper and infielder/outfielder Gavin Dugas promoting its commercial and industrial waste management services designed around customer needs. "The excitement of the 2023 LSU Baseball season offered the perfect opportunity for TR Waste Solutions to collaborate with these star athletes," TR Waste Solutions Owner and President Dustin Clouatre said.
Riley Cooper has come a long way from Fresno, CA lettering four years under head coach Jeff Prieto at Clovis North High School earning All-Conference honors each year. Cooper spent one season with Arizona before signing with LSU for the 2021-22 season. On February 18, 2023, he had seven strikeouts against Western Mich. and his season pitching high was 5.2 innings against Tennessee on April 1. Cooper appeared in all three games of LSU's three-game sweep of Missouri recording a win and a save and earned a win in Game 1 of the Alabama series with 1.2 scoreless innings with three singles allowed.
From Houma, LA, Gavin Dugas said that it was his "childhood dream to play at LSU in front of the best fans in the country!" He got his wish in 2019 playing in 19 games with 10 starts batting .186 with two doubles, one run, and six RBI. Dugas was hampered by a thumb injury for most of the 2022 season. This year, he had three hits against Nicholls on April 4 and batted in four runs against South Carolina on April 7. Dugas wears the coveted No. 8 jersey for the second straight year given to the upperclassman, who best exemplifies the spirit of the LSU baseball program.
Ready to hit it out of the park with TR Waste Solutions? Its reliable waste collection services and durable dumpsters are the perfect teammates for any business looking to stay ahead of the game with hassle-free delivery and pickup. It provides waste solutions whether taking care of a small shop or a large manufacturing plant offering front-load dumpster and roll-off dumpster services to eliminate waste the right way. TR Waste Solutions offers disaster response clean-up and recovery services that extend from the southern parishes of Louisiana into the greater Gulf Coast.
TR Waste Solutions prides itself on being a part of the community in Ascension and surrounding parishes. Ascension Parish is rated the number one place to live in Louisiana featuring top-rated schools, employment opportunities, and a strong culture.
About TR Waste Solutions
TR Waste Solutions offers commercial and industrial waste management services across the Southern Parishes of Louisiana. For more information, please visit www.trashrangers.com.
Contact Information:
Megan Murphy
Marketing Manager
[email protected]
Dustin Clouatre
Owner / President
[email protected]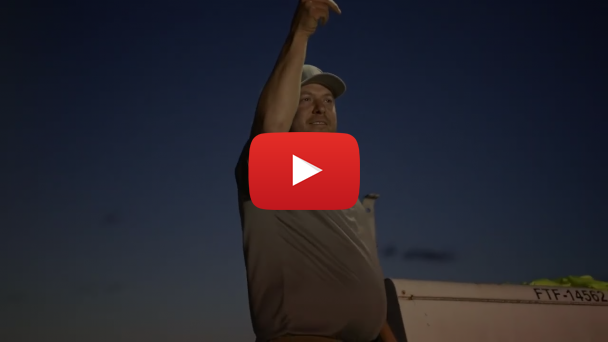 Original Source:
TR Waste Solutions Announces a NIL Partnership With LSU Baseball Players Riley Cooper and Gavin Dugas