Encouraging Three New Countries to Join the Abraham Accords
NEW YORK, March 23, 2023 (Newswire.com) - People Authorized scored immediate success at its Summit "InPeace 2023", encouraging three new countries to join the Abraham Accords. InPeace 2023, which was held at Trump National Golf Club, Bedminster, NJ, March 10-12, 2023, was a symbolic recognition of President Donald J. Trump's role in the signage of the Historic Abraham Accords, with grassroots participants from the USA, Kenya, and Bangladesh, Russia, Moldova, Kazakhstan, Azerbaijan, Iran, Poland, Italy, Lebanon, Egypt, Israel, China, Taiwan, India representing all three Abrahamic Religions: Muslim, Christian, and Jewish.
"The signage of the Abraham Accords could not have been achieved without true leaders who are not afraid to do the right thing, no matter how risky or unpopular it may be. It is our duty to bring international awareness to the importance of these Accords to ensure their survivability and sustainability at the grassroots level while also encouraging other countries to join the movement. I have personally received encouraging commitments from Libya, Kenya, and Bangladesh that they will promote the idea to their citizens and government leaders," said Max Morgan, Founder, People Authorized, adding, "The Abraham Accords did not establish a new norm, but rather aim to restore what was. For millennia, Muslims, Christians, and Jews coexisted and lived in peace and harmony across the Middle East and Africa as equitable citizens of their prospective countries. It's our obligation to correct the falsehood and manipulative narrative to ensure that the newer generations are taught respect, inclusion, and tolerance regardless of ethnicity, color, or religion because what unites us far exceeds what divides us."
Global icon and Advisory Board Chief, Government Liaison & Protocol, Dame Gloria Starr Kins's message of peace focused on the United Nations' Secretary General's LDC5 statement about sustainable development in the Least Developed Countries and its adaptation by People Authorized.
Technology icon and Advisory Board Member Jeffrey Sisk emphasized his involvement was driven by the conviction of the noble mission People Authorized is aiming to achieve. Oscan Sang, a business leader traveling especially from Kenya to attend InPeace 2023, said: "I am happy to suggest that Kenya MUST join the Abraham Accord, it's the most brilliant way of bringing societies and communities to live together in harmony. We have Muslim, Jewish, and Christian communities."
News Anchor, Rita Cosby stated: "To me, I have such incredible respect for all the countries that are involved in the Abraham Accord. To me, it's bridging not just a message of Peace, it's a message of Hope, it's a message of Prosperity, and also, I think it's a message of Courage."
InPeace 2023 successfully achieved the initial goal of bringing awareness to the importance of peace as the world is embarking on the possibility of yet another world war.
People Authorized is a self-funded, donation-driven non-profit organization. To support promoting peace and sustainable development please visit:
https://peopleauthorized.org/donate
Sources:
Rita Cosby: https://youtu.be/hm4Hl1o8m-8
Oscar Sang: https://youtu.be/AnxwcnpOi3c
Rabbi Levy: https://youtu.be/pqEqQ4O1miQ
Contact Information:
Jeffrey Sisk
Director
[email protected]
3522202440
Max Morgan
Chairman
[email protected]
9544706681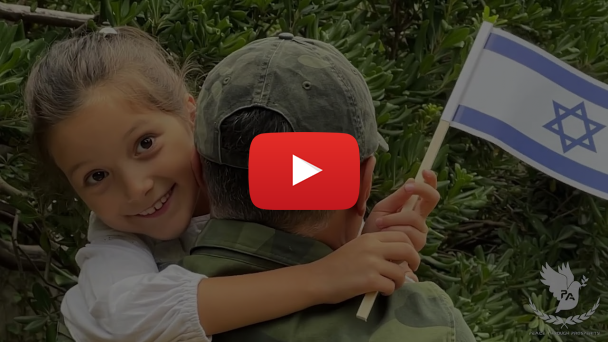 Related Files
Founder Keynote Speech_InPeace 2023 (March 11^J 2023).pdf
Gloria's Speech.pdf
Original Source:
People Authorized Scored Immediate Success at Its Inaugural Summit 'InPeace 2023'